Welcome on the site of the "Hej Od Krakowa" project!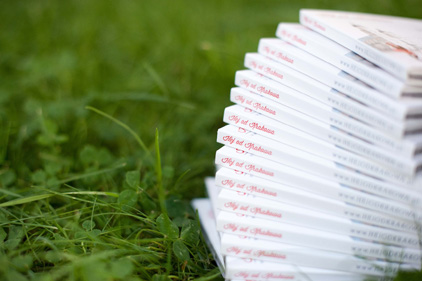 We invite you to take a tour of the site and listen to our songs. We hope for your favorite feedback on the Facebook!
"Hej od Krakowa" Project – are wonderful, popular, but also those less known Polish folk songs from Cracow region in a new arrangement: funny, entertaining, in true Cracow spirit, but also in the world best interpretation.
You can start your tour from the SONGS section. Then visit the MEDIA section where you will find the photo session for this CD.
Have a good time! Like us on Facebook and buy our CD!
Where to find
the songs?
Samples of the song are on this site, full versions you will find on CD.
listen to the songs
Interview on Interia.TV
Folklore does not have to be dull and old fashioned. You can enjoy the beauty of the old style, or take it as an inspiration to create something new – in today's style and contemporary. Nina Wertz in her interview explains the idea of the revival of the old Cracow folklore.
read more
Where to buy the album?
If you need more information about this project, or would like to purchase this album, please contact with us.
contact
At this time CDs are available from the producer. You can also buy them in souvenir stores in Cracow. read more
Nina
Wertz
Vocalist, author and musical production director the "Hej od Krakowa" album. In 2011 cooperated with Maryla Rodowicz on the promotional tour of her latest record called "50". In that capacity, she took part together with Maryla in TOP TRENDY Festivals in Opole and Sopot. She also worked with Jacek Zieliński of "Skaldowie" band recording the "Od Krakowa jadę" song, singing in duet with him.
www.ninawertz.pl
Hej od Krakowa!
On the "Hej od Krakowa" album are 10 "krakowiak's" folk songs. The aim of the CD is to promote the city of Cracow through the folk songs recorded in a new interpretation that may appeal to the broader audience. We invite you to check them out!
read more
Cracow folk skirts
Did you like those colorful folk skirts? We like them too. There is already a demand to buy them.
Take a look at the album photo session and see for yourself how beautiful they are.
We on the Facebook